5 common challenges of implementing digital signage and how to overcome them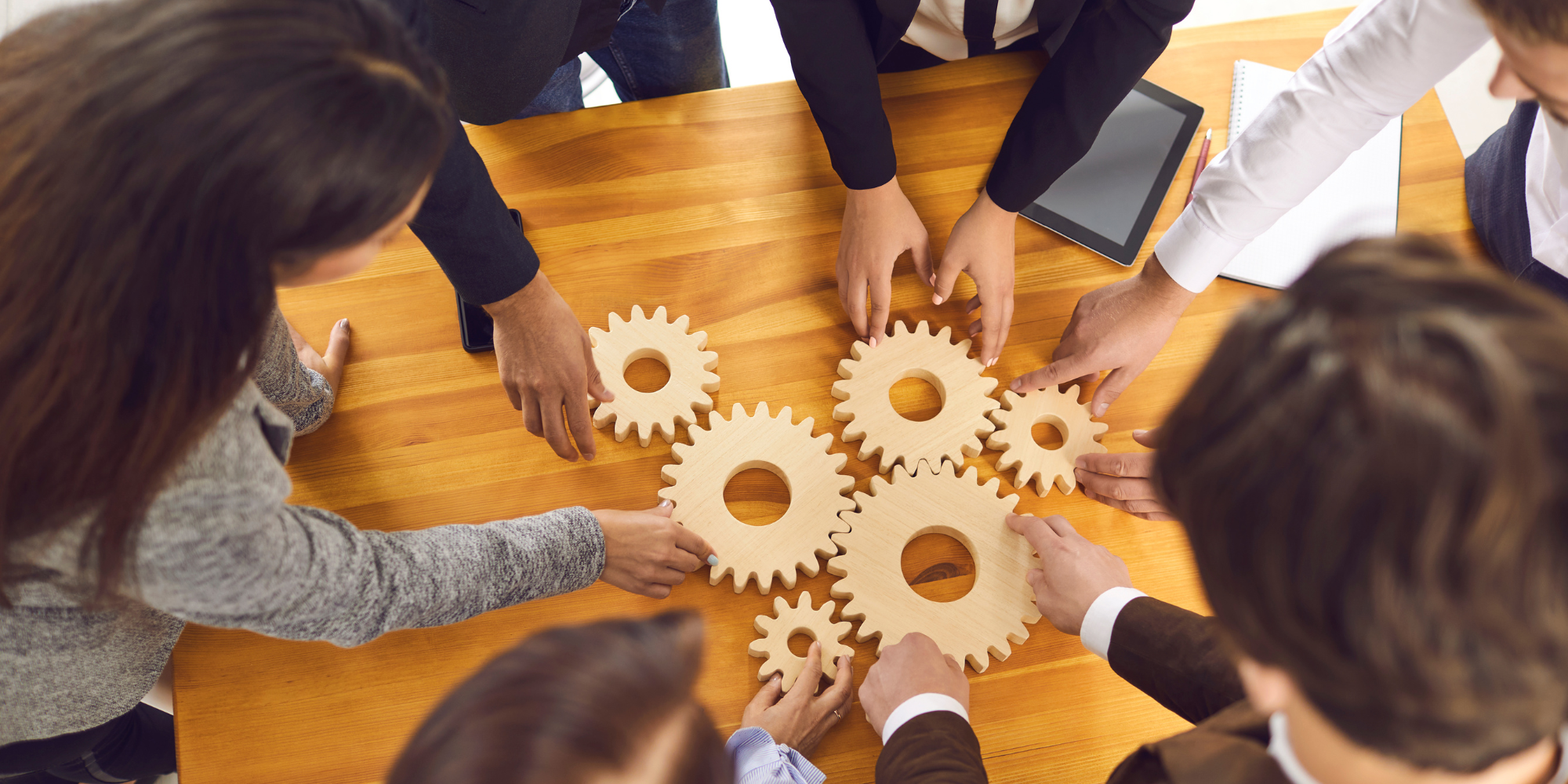 5 min read
17-jan-2023
As we turn another page and welcome a new year, January is the perfect time to set new goals for your business. Maybe you've been thinking about joining the digital signage trend or starting a new digital signage project. Even though this time can be really fun and bring out the best in your team, there are usually some challenges any project goes through. Today we're going to cover 5 common challenges of implementing digital signage and learn how to overcome them.
Here is what you can find in this blog:
1. Getting buy-in
So you have a really cool project idea and you'd like to try out digital signage. If your department or business is not familiar with digital signage and what it entails, the first challenge you'll need to overcome is getting people involved and excited in the first place.
Something that you can do is make a list of all the strengths and weaknesses your digital signage project has. For example, a strength could be that not a lot of companies in your business sector use digital signage, making you a pioneer in this regard. You can use this strength to address one of the biggest weaknesses any project is struggling with: convincing your company to invest in digital signage. For more useful information, you can check out this detailed blog in which you can learn 5 tips for getting buy-in for your digital signage project.
2. Assigning the right roles to the right people in your project
The idea is there and your company loves it! They're willing to invest and let you be in charge of your digital signage project. However, now you're struggling to decide who should do what in this project. Who should be involved in the first place? A really common challenge to overcome when starting a new project is assigning the right roles to the right people. You'll want to involve creative people that can think outside the box, but you'll also need someone who is technical and can monitor the signage network and check that everything runs smoothly. Try to think who could help you carry off the project until the end, in other words, who are those people in your company you can count on.




3. Choosing the right digital signage solution for your project
Next, you'll need to choose the right digital signage solution for your project. With so many options to choose from, it can be difficult to decide. Luckily, for a lot of software solutions, you can try them out yourself. For instance, if you'd like to learn more about MagicINFO as a digital signage solution, you can sign up for the free 30-day trial or a live software demonstration.
Afterwards, you might want to consider whether you need the local installation of the software or if the cloud-based version is enough. There are certainly advantages to choosing the cloud version of MagicINFO. For example, your IT department might find it easier if your team chooses MagicINFO cloud because you don't need to go through the hassle of installing the software and preparing the digital signage installation and because there are no installation costs. If you're still unsure which is the right solution for you, you can check out this blog and learn more about the differences between MagicINFO cloud and local installation.
Finally, some digital signage solutions come in different types. In the case of MagicINFO, you can purchase MagicINFO Lite or Premium. Which version you opt for depends on your budget, and also on your digital signage needs. If you're a medium business, the Lite version might be enough for your project as it allows you to upload content you've already created, manage your content, and create different playlists.
4. Making your digital signage content stand out
Once you have your team onboard, everyone knows their role in the project, and you made a decision about the digital signage solution you'll opt for, it is time to think about your content strategy. We have an extensive pillar page dedicated to covering how to create a digital signage content strategy. Check it out for detailed step-by-step instructions. Below, we'll cover some of the most important things to consider when designing your digital signage content strategy to make sure your content stands out.
4.1. Learn how to use the software you chose effortlessly
The most important thing you should consider, even before deciding on target groups and the content for your project, is if your team is able to use the digital signage software you chose to its maximum potential. If you think this is not the case yet, there are some things you can do. For example, you could sign up for the MagicINFO training for content. Or if you'd like your whole department to learn how to use MagicINFO, you can opt for our training workshop. The difference is for the last case, one of our MagicINFO experts will come to the location of your choice.
4.2. Content strategy
After your team is fully trained to use your digital signage software of choice, it is finally time to plan your content strategy. For detailed step-by-step instructions, you can download our most recent ebook 'Level up your digital signage content strategy in 5 steps'.
In a nutshell, when you design your content for the digital signage project you should bear in mind: who the content is intended for (in other words, who your target audience is), what the best location for your displays is, and when is the best time to display the content created. You also need to think about your business goals and what is the right message that will help you achieve these goals.
5. Maintaining and optimizing your digital signage environment
Finally, your project cannot be completed without constantly maintaining it. You need to do this to make sure that everything is running smoothly, that the display(s) show content how you'd like it to, and that there are no strange errors. To control the installation from anywhere, MagicINFO offers the Remote Management solution. This comes with any Premium license or cloud subscription. If you chose MagicINFO Lite but you'd still like to be able to control your displays remotely, you can purchase Remote Management as a separate solution too.
Also, don't forget to check up on your MagicINFO environment from time to time. Just like you go to the doctor once a year to make sure everything is all right, you should also have an expert check out your environment. You can do this by requesting a checkup here.
Every new digital signage project will face particular challenges. Perhaps not every single one we outlined in today's blog, but definitely at least one of them. It is very important to know nothing is impossible to solve, and no challenge is too difficult to overcome, especially when you receive help.
Did we spark your curiosity about what MagicINFO can do to help you achieve your business goals for 2023? Don't hesitate to schedule a meeting with one of our experts and allow us to help you fulfill your digital signage dreams.
No Comments Yet
Let us know what you think