Digital signage at museums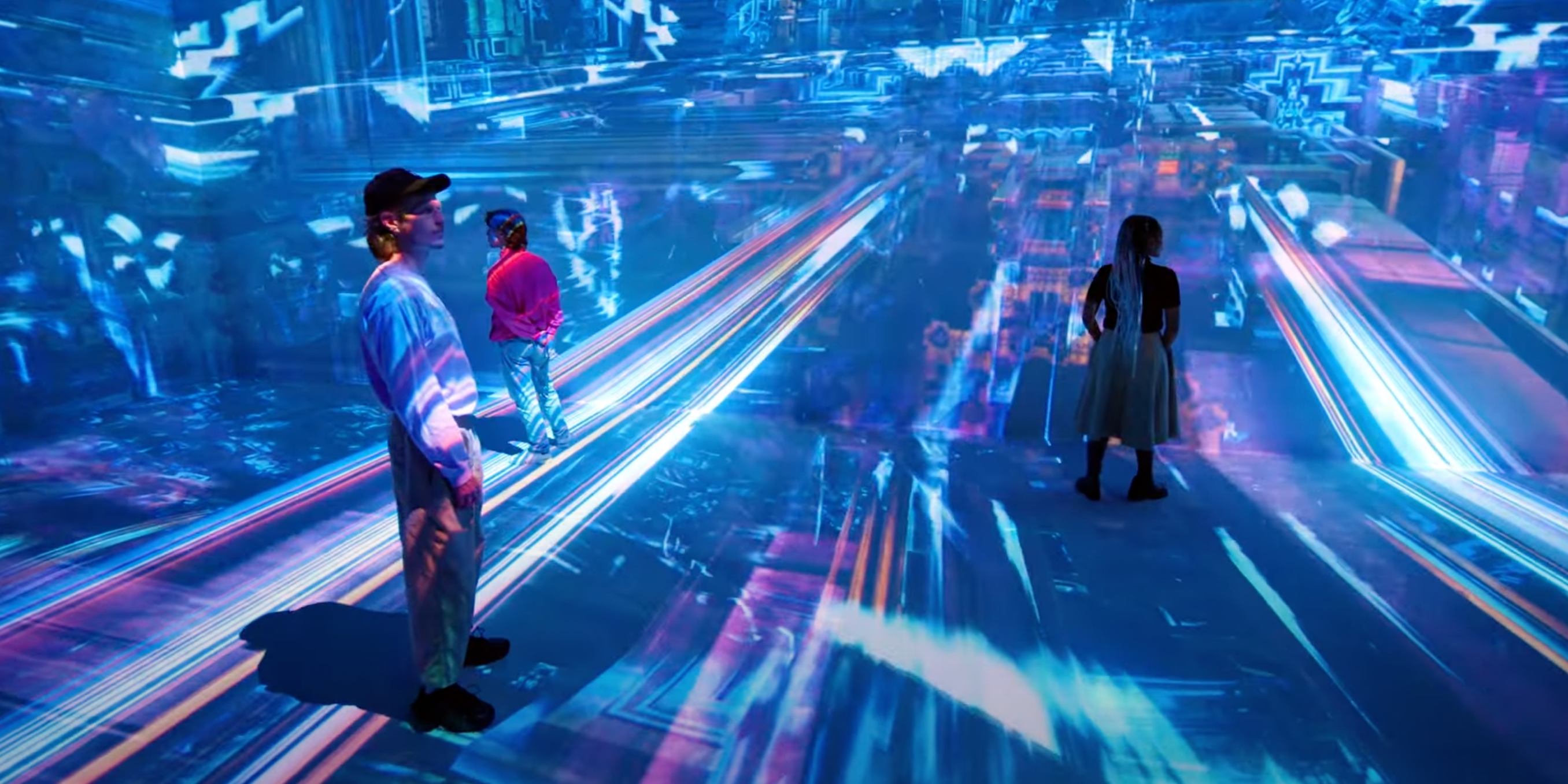 4 min read
18-apr-2023
In the last decade, we see an increasing number of museums adopting digital signage to create immersive and engaging experiences for visitors. Additionally, institutions use technology to communicate important information like exhibition details and ticket prices. In this piece, we will tell you all about the uses of digital signage at museums. As a bonus, we will also mention the top benefits of MagicINFO for museums. Without further ado, let's dive in.
Uses of digital signage at museums
Museums have noted a decline in visitor numbers for decades. One way to tackle this issue is by incorporating digital signage to create unique and memorable experiences for people. Furthermore, museums can use digital signage for different purposes depending on the type of institution and its budget. Here are the main ones that we have identified:
Accessibility
Arguably, most important of all, digital signage can be used to improve accessibility for visitors with disabilities. By displaying text in larger fonts, providing audio descriptions, or using sign language videos, museums can ensure that visitors with disabilities have access to the same information and experiences as all other visitors. The technology can also be used to provide information on accessible routes throughout the museum and other relevant accessibility information.
Exhibit information
Digital signage is an effective way to provide visitors with exhibit information. You can display multimedia content, such as images and videos, as well as text-based information, such as descriptions, historical context, and artist biographies. By using digital signage for exhibit information, museums can engage visitors and enhance their learning experience, making it easier for them to understand the importance and significance of each exhibit.
Interactive exhibitions
Interactive exhibitions are a great way to engage visitors and enhance their experience. For example, you can use this technology to create interactive exhibits, with touchscreens, quizzes, and games, that encourage visitors to explore exhibits in a fun and engaging way. Interactive exhibits can also provide institutions with valuable data on visitor behavior and engagement, allowing you to refine exhibits and digital signage displays to better meet visitor needs.
Time-based information
With digital signage, you can display time-based information, such as museum working hours, ticket prices, and upcoming events, in real-time. Time-based information allows you to keep visitors informed and up-to-date, helping them plan their visit accordingly. Additionally, you can display information about exhibit schedules and special events, allowing visitors to plan their visit around these unique experiences.
Donation information
When you incorporate digital signage, you can also use it to promote and provide information on how to donate to the museum or a specific exhibit. Museums can encourage visitors to support their mission and help fund the development of new exhibits and programs. Institutions can also provide information on membership and sponsorship opportunities, encouraging visitors to become long-term supporters of the museum.
Social Media Integration
Digital signage can be used to integrate social media into the museum experience. By displaying social media feeds, such as tweets or Instagram posts from visitors or the museum itself, museums can create a sense of community among visitors and encourage social sharing. Digital signage can also be used to promote social media campaigns and contests, increasing engagement and awareness of the museum's offerings.
Benefits of MagicINFO for museums
One of the most popular and commonly used digital signage software platforms on the market is MagicINFO. It offers a wide range of features that allow organizations to increase revenue, improve stakeholder experience, and convey important information in a cost-effective manner. Here are the top three benefits of MagicINFO for museums:
Scheduling Options
Museum staff can take advantage of MagicINFO's scheduling options to publish content at specific times, dates, and intervals. This ensures that visitors have access to relevant information in real-time. Additionally, scheduling options enable museums to create custom playlists that reflect their branding and messaging, creating a unique and memorable experience for visitors.
Web Author - Content Creation Tool
MagicINFO's Web Author is a content creation tool that provides users with an easy and intuitive way to create custom digital signage content. It will allow you to create interactive exhibits, videos, and other engaging content that can increase visitor engagement and learning. Additionally, you can tailor content to specific exhibits or events, creating a personalized experience for visitors. Web Author also provides flexibility and creativity in designing content, making it easier for museums to reflect their brand and messaging.
Device Management
Another great feature that museums can take advantage of is MagicINFO's device management. With it, you can manage the displays with ease. Museums can monitor and control the entire signage network from one central location, and troubleshoot any issues that arise. Device management also enables you to reduce downtime and maintenance costs, ensuring that their digital signage displays are always operating at optimal levels.
MagicINFO add-ons for museums
Last but certainly not least, museums can also take advantage of MagicINFO add-ons to make the visitor's experience more memorable. For example, you can integrate our custom-made sensor-based solution, YoYo, which works seamlessly with the entire Samsung smart signage platform. With YoYo, visitors can search for exhibits, find their location, and create custom routes to follow.
Another handy MagicINFO add-on is MeetingPoint which can be incredibly useful in museums. It is a collaboration tool that allows staff to communicate and collaborate on projects, events, and other important information. With MeetingPoint, museum staff can schedule meetings, share files and notes, and work together.
The NXT Museum partnership with Samsung
Samsung and NXT Museum have partnered to combine art and technology to ignite creativity while fostering digital skills. They aim to enrich the visitors' experience at the museum by using Samsung digital signage, including high-resolution displays, smartphones, and tablets integrated throughout the museum.
Samsung is the official partner of NXT Lab, a space dedicated to education, research, and development, and supports the educational visions of the museum. Together, they are focused on questioning, challenging, and reinventing the boundaries of creativity through education, especially in digital skills, to open new opportunities for young people in the 'createch' industries.
In the summer of 2021, Samsung and NXT Museum collaborated to host STUDIO 404, a program designed to ignite curiosity, fuel creativity and develop digital skills in 16-24-year-olds. The program included talks, workshops, and hands-on learning, led by leading experts in their fields, aimed at equipping over 500 young people with the skills they need to succeed in the modern world. By bringing together art and technology, Samsung and NXT Museum's partnership seeks to unlock creativity through technology and learn about the future with the latest digital tools.

Digital signage has become an essential tool for museums and other institutions to communicate with their visitors and enhance their experiences. To learn more about how MagicINFO can be of use to your museum, we recommend you book a meeting with one of our experts today.
No Comments Yet
Let us know what you think